Video Marketing
Video marketing is all the rage, and the numbers speak for themselves. Just like all advertising, video marketing aims to promote awareness of your product, services, and brand to potential customers. As with any form of marketing and advertising, the more your company advertises, the more you will convert consumers into customers.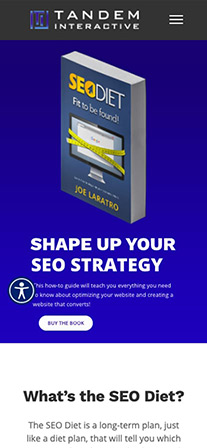 What Is Video Marketing?
Video marketing is a unique way to get your message across; the sights, sounds, and movement in videos evoke an emotional response in your audience. Videos are easily accessible, effective, and emotional. Since smartphones became so ubiquitous, consumers have easy access to videos online at any time, anywhere, in the palm of their hand.
Videos are also extremely easy for companies to produce. The production of great video content has become more affordable in the last few years, resulting in more businesses jumping on the video marketing bandwagon. The emotional connection to videos is a lot more powerful because the ability to combine visuals and audio is far superior than just reading facts in the text. The tone of voice, facial expressions, and music offer a more powerful message than just words alone.
How Will Video Help SEO Rankings?
Video marketing can help SEO rankings by increasing your click-through rates, conversions, and brand exposure. When you use video marketing to advertise products and services, it not only increases conversions, but it can also lead directly to sales.
YouTube is the video platform with the largest community in the world…and Google owns it. YouTube reaches more adults aged 18-34 than any other cable network. When you use YouTube marketing, you are targeting your ads to a specific audience, which will bring more customers to your site, raise brand awareness, and increase your ranking in search engine results pages (SERPs), especially on Google.
How Does Video Marketing Work?
YouTube tends to emphasize quantity over quality. This means that the video-sharing community is focusing on "watched minutes" and "frequency of uploads" more than ever before. Businesses should focus their YouTube marketing on releasing long videos more frequently. The way to stay relevant on the video platform is to upload consistently. The key to any successful video campaign is to grab the user's attention early. Make sure you are grabbing the viewer's attention in the first ten seconds of your video. You can also integrate video in your social media marketing strategy or use video marketing to secure your brand reputation. 
Why Is Video Marketing So Effective?
Aside from increasing the chances of a front-page Google result, video and YouTube marketing can lead to double click-through rates via emails. Consumers are more likely to open an email if the subject contains "video." Videos also increase click-through rates by 65% and reduce unsubscribes by 26%.
Audiences are also more likely to engage in video content than any other social media post. Videos also provide automatic feedback loops, which means you know what is working and what is not. You can measure click-through rates, drop-off points, and the number of times a video is viewed. You can't see some of these metrics solely from text-based content. What Does a Video Marketing
Strategy Look Like?
Video marketing takes a lot of work, creativity, and time. Our dedicated team can design a video marketing strategy that's tailored to the needs of your company based on the answers to the following questions: 
Our video marketing team at Tandem will produce results for your business that are sweet as honey. Contact us today to help your business fly above the noise.