Reputation Management
Freshen Up With a Brand Reputation Management Company in South Florida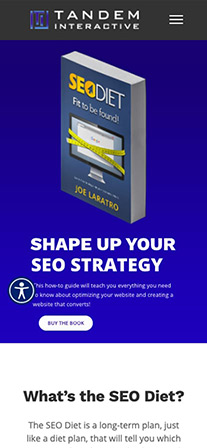 In an era of constant communication, reviews, and ever-changing perception, it is extremely difficult for individuals and companies of all sizes to maintain a good reputation. Brand reputation management services play an essential role in the digital marketing industry, and every pixel of your reputation online should be protected and maintained. Boost your brand with our premier digital marketing agency in Fort Lauderdale and create your customizable brand reputation strategy. But first, understand what it takes to manage a brand reputation.
"It takes 20 years to build a reputation and five minutes to ruin it. If you think about that, you'll do things differently."

– Warren Buffet
What Is Brand Reputation Management?
Brand reputation management is the act of monitoring and influencing the way people perceive your brand or company. Brands typically choose reputation management services if they have poor reviews, a potential scandal, and overall false information spreading around about the company.
The goal of brand reputation management is to shape the public perception of what they may have heard. Since most of these false accusations are usually are published online, an SEO agency is the best way to help with brand reputation and help your business achieve its goals. 
Why Is Brand Reputation Management Important?
If your company has had a bad reputation or someone has said something that wasn't necessarily true, we hate to break it to you, but a bad reputation means bad business. Company reviews, both good and bad, spread far more quickly in today's connected, digital age. Social media, review sites, and video communities are platforms that give advocates and cirtics a voice.
Reviews can make or break a sale; for example, a customer ready to make a purchase will most likely go to the review section right before taking out their credit card. Considering that 88% of consumers trust an online recommendation as much as a personal one, there is no better time to start paying attention to your brand reputation than right now.
How Can I Improve My Online Brand Reputation Management?
Reputation management services offered by Tandem do not aim to silence bad reviews, but rather to address it and try to turn it around, promote the positive chatter, and ensure that the negative doesn't blanket all the positive things people have to say about your company. Tandem actively responds to reviews, demonstrating excellent customer service and care on behalf of clients.
Our expert local SEO team carefully watch over your brand to monitor and improve your brand reputation. Brand Reputation Management Services
Can You Manage My Brand's Reputation?
The answer is yes! While it can be difficult to change the opinions of others, no company should lose focus on great customer service and perception. If your company has neither the time nor expertise, consider our brand reputation management services in Fort Lauderdale.
We understand the importance of maintaining a polished online reputation. Our dedicated marketing experts in Fort Lauderdale have incorporated brand reputation management services to help our clients remain a trusted, reliable source in their field. Don't let one bad review ruin the perception of your company. Contact us today for more information about our reputation management services.