Media Buying
Media buying is an integral part of your marketing strategy in order for your ad campaign to get the exposure and results you want. Call (954) 519-4114 to get in touch with our digital marketing agency in Fort Lauderdale to learn more about how media buying works and what we can do for you.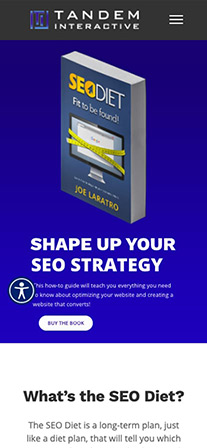 How Media Buying Works
Media buying is an integral part of a company's marketing strategy. It is the purchase of advertising space from a media company. The price of the media buy depends on the specifics of the ad campaign. There are two ways to purchase media: directly from a website owner or through a third-party network or agency. Before purchasing any inventory, the product being advertised, the target audience and campaign goals must be considered. Reports track the progress of your company's ads, click-through rate, and conversion rate. Constant testing and ad reworking is an essential part of the process, along with knowing which ads to use in order to yield sales. The more exposure the advertiser is expected to receive, the more expensive the media buy will be.
Media Buying Company
These all come with the experience of a well-oiled digital marketing team and is one of the reasons why a dedicated team of professionals and content creators make a difference in the digital realm.
Stay ahead of the curve and fly above the noise when you consider media buys for your business or let our hive of digital marketing experts deliver sweet results. Our digital marketing agency in Fort Lauderdale can handle media buying for your company so you can run an effective ad campaign. We'll leave you to do what you do best, and you leave the rest to us!
Why Media Buying Is Necessary
In order to make sure your ad campaign gets the attention it needs; media buying is necessary. Don't ignore the other important aspects in a digital marketing strategy but make sure to plan and integrate media buying into it. Media buying is necessary if you want your ad campaign to get the results you want.
5 Tips Maximize Your
Media Buying Strategy