Email Marketing
Email marketing is an effective strategy that can increase your ROI and target audiences at a low cost. Learn more about our email marketing services at our marketing agency in Fort Lauderdale by calling (954) 519-4114.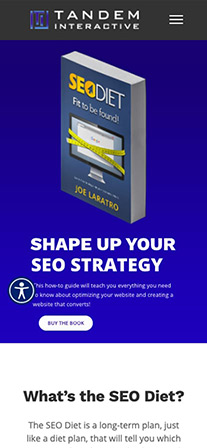 Emails can help your brand build credibility. Sharing helpful and informative content will help you build that credibility with your audience. As a credible entity, you can effectively communicate with customers by using email as a fast, cost-effective tool. Emails are effective because they can be reached on any device, and because of this, you can usually see immediate results when you promote services or are trying to boost sales.
How to Create an Email Marketing Strategy
To grab consumers' attention, you should use eye-catching details – graphics and animations. Human beings are visual; by including images with the text, readers are more likely to actually read and engage with the content in the email. Graphics and animation elements in emails can help your business stand out in a crowded inbox. By giving them a taste of an experience they might enjoy, they will want to see more and likely engage further.
People want to be rewarded for allowing you to basically spam their inbox, so in order to increase newsletter subscriptions, you should offer incentives. You can offer percent discounts or vouchers to increase subscriptions. Some examples of these include 20% off your first purchase or a free t-shirt with purchase. But what does an email subscription entail? Entice your readers to subscribe to your emails by outlining the benefits such as additional deals they won't find in-store or perhaps exclusive recipes or project ideas (which is another opportunity to promote your products), or perhaps subscribers will have early access to products and sales.
Email Marketing Strategies that Increase Your ROI
According to the Direct Marketing Association, email marketing in the US yields a 4,300% return on investment. Generating digital leads is an invaluable part of marketing. Those leads become sales at an overwhelming rate compared to the old faithful letter in the mailbox. If you want to reach more customers more effectively, then email marketing is the way to go. Research has shown that email marketing allows you to reach a highly targeted audience at a low cost.
However, it's not just as easy as writing a few words, copying a few emails from a spreadsheet, and hitting send. Emails only have a few seconds to grab a consumer's attention. Knowing how to grab and take hold of that attention, what words to use, and where to place those words is part of the art of marketing with emails. Once users subscribe to emails, have them complete a questionnaire with their preferences, which gives you insight into what kind of content they want from your brand, allowing you to gear your emails to cater to them. Emails with a clear message, a call to action and a seamless experience will keep consumers subscribed to your emails.
Benefits of Email Marketing
Email marketing is an effective strategy used by digital marketing experts for a reason. There are numerous benefits of email marketing such as:
Email Marketing Service
Email marketing is an affordable way to communicate and create lasting relationships with consumers. Overall, it's a strategy to convert your recipients into buyers and get your brand in front of consumers without breaking the bank. Our enthusiastic hive at Tandem is dedicated to customer service and our hardworking bees are busy delivering results that are sweet as honey. Contact our digital marketing agency in Fort Lauderdale to learn how can craft an email marketing strategy for your brand.